UPCOMING ONLINE & IN-GALLERY EXHIBITIONS 2021
Major exhibition of Modernist paintings, sculpture, prints, drawings by collectable Tate St Ives and British Artists, including:
Wilhemina BARNS-GRAHAM Trevor BELL Sandra BLOW Patrick CAULFIELD Lynn CHADWICK Maurice COCKRILL Barrie COOK Terry FROST Antony GORMLEY Barbara HEPWORTH Patrick Heron Howard HODGKIN Bryan INGHAM Albert IRVIN Peter Lanyon Margaret LOVELL Margo MAECKELBERGHE Henry MOORE Ben Nicholson Eduardo PAOLOZZI Victor PASMORE Bryan PEARCE William SCOTT

Margaret Lovell D.Litt. Hon FRBS RWA, the eminent British Modernist sculptor, will celebrate her 82nd birthday in March. This selling show of polished, and patinated cast bronze abstract sculptures, spanning the past 6 decades of Lovell's career, express the sculptural 'language' which is very recognisably her own.
A curated selection of new ceramic 'vessel' forms for spring by artists showing for the first time with the gallery in St Ives:
Sotis FILIPPIDES Ruth KING Gabriele KOCH Stephen MURFITT Mitch PILKINGTON
---
NEWS

G7 SUMMIT IN JUNE
The Porthminster Gallery is excited to welcome the G7 Summit meeting which will be taking place here in June. We extend a warm invitation to the world leaders and their aides attending, to visit us for a fine selection of St Ives and Cornish Art from which to browse and buy. The Whitehouse, particularly, could use some 20th Century Modern British Art to invigorate its interiors. What about some vibrant Sandra Blow and Terry Frost prints in the Oval Office, for starters…
COVID-19 UPDATE
Though the gallery is physically closed to visitors, until 12 April at the earliest, we are open for business and sales online.
Delivery throughout the UK and Worldwide can still easily be arranged – please enquire.

Email us with any enquiries or direct message us through our social-media platforms and we will get back to you shortly. We are also able to offer WhatsApp, FaceTime and Zoom tours of the gallery and artworks upon request.
Own Art 0% APR purchase plan is available on all works over £100.
MOVE OF GALLERY PREMISES TO 22 FORE STREET
Porthminster Gallery is now based at the former premises of the Belgrave St Ives gallery at 22 Fore Street, St Ives – close to the Barbara Hepworth Museum and Gardens.
In the lovely bright (and dry) new spaces, we continue to show high-quality artworks by leading UK artists, along with works by the major Modern St Ives and British names, with which we have gained our good reputation. We are now the only gallery based in the town to specialise in selling works by post-war St Ives and British artists.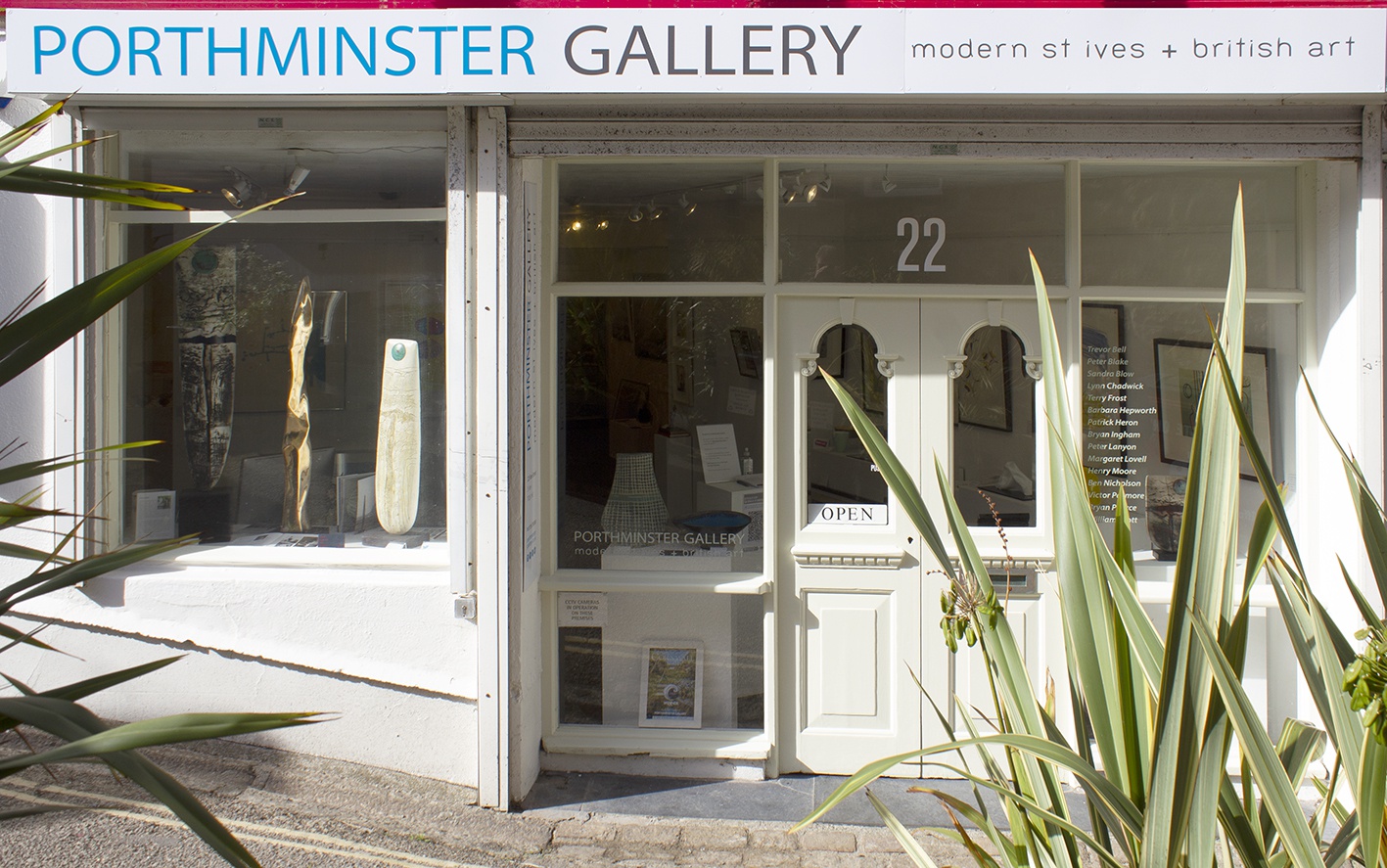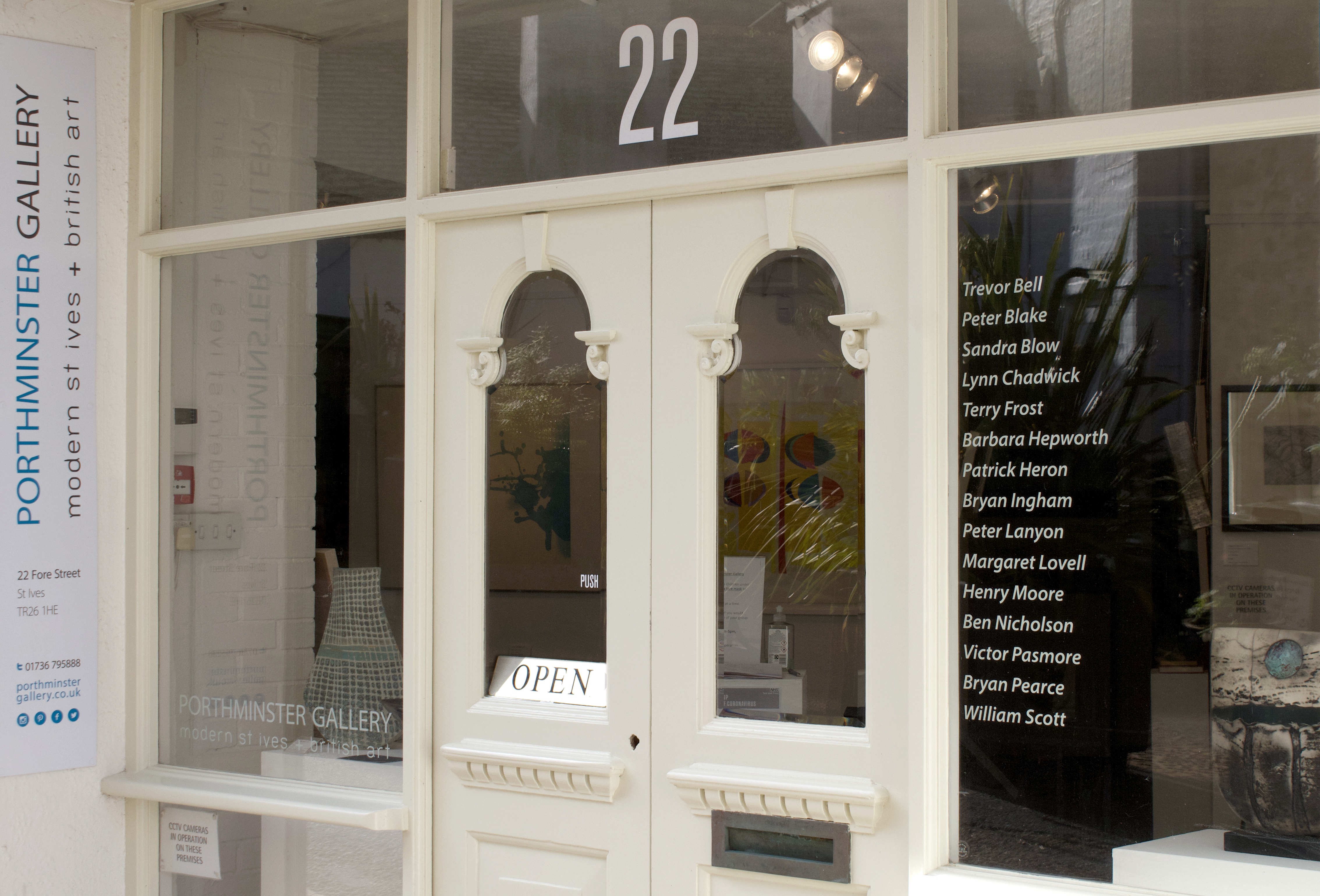 We look forward to welcoming you to our new gallery spaces. Please telephone or email the gallery for more information.
---
PREVIOUS EXHIBITIONS 2020: